At eTandy, we offer a range of web solutions to fit all your needs. From web designing, development to digital marketing, SEO to content creation, we are a full-range digital solution provider in Sri Lanka with over 17 years of experience in the business.
Whether you are small business owners, start-up, or an individual running a business, we have the best solution just for you within your budget. With a team of experts who have years of experience in the industry, we ensure premium quality in everything we do from start to finish. Discover our services below.
We Offer a
Wide Range of Services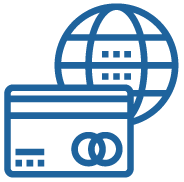 We'll help you promote your business not just to sell more but to help you connect, bond and build trust with your customers better.