Learning Management Systems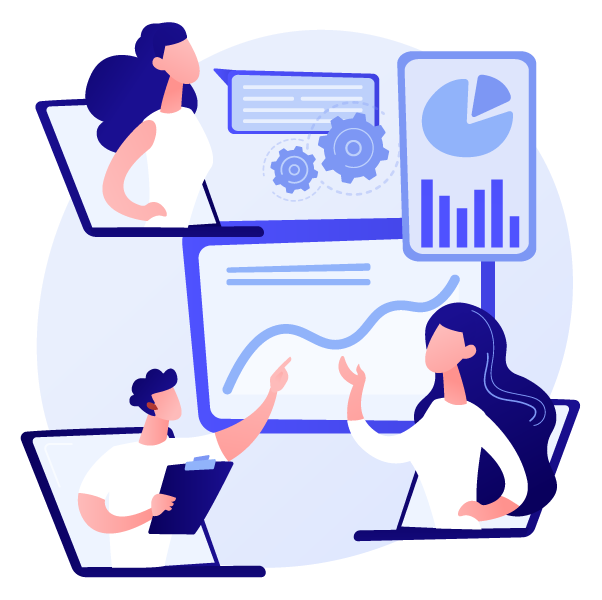 Smart School Solutions for better learning experience without leaving the house!
Just like any other industry, education has severely affected by the recent Covid-19 outbreak. When schools and educational institutes have shut down without a starting date, all seminars, training programs, workshops and training events of all kinds are being cancelled, educators have to think creatively to continue their educational institutes and services.
Introducing cutting edge smart school solutions to help you deliver your students an effective academic experience, anywhere anytime, even when they are in their bedroom! Whether you are a school, training center, an university or educational institute, our smart school solutions improve your students' learning experience in ways you have never thought was possible before. From conducting classes, sharing resources, conducting exams, grading your students to monitoring your students' academic progress, the system will enable you to handle it all right from your digital screen, even when you are not in the classroom.
What is a Learning Management System?
A Learning Management System is a software solution developed specially for educational institutes that houses, deliver and track learning programs. The Online Smart School give access to live classrooms via the Internet so that the students can reach and access their teacher online. A good LMS creates the foundation for an effective e-learning experience and will allow educators to store all their course materials, assignments class wise online and give students course material access 24/7. From assignment submissions, taking tests to grading, a LMS will enable teachers to interact with students just as when they are in a classroom at the comfort of their couch.
Why e Tandy's Smart School Solution?
Offering high-quality web development and software development solutions for the local as well as the global market since 2005, we are an experienced software solution provider in Sri Lanka who is now revolutionizing the education industry with our groundbreaking LMS solutions. Partnering up with Moodle, one of the leading LMS platforms in the world, we offer you fast, effective and custom-made smart school solutions. Our LMS solutions in Sri Lanka combines technology with education so you could offer your students e-learning programs to redefine learning experience.
Features of Our Smart Online School Solutions
Complete course/class management
Online documents viewer. (PDF, images, presentation etc.)
Course materials hosting
E classroom and E whiteboard
Backboard access from a virtual classroom
Chat room for Students and teachers
Two-way communication facility for student and teachers
Exercise /assignments submissions and immediate corrections
Effective design for an optimal learning experience
Easy tracking of activities
Mail integration
Secure course enrolment facilities
The number of benefits our smart school solution can deliver is endless.
Let you deliver an effective learning experience outside the classroom
Offer course materials at your students' fingertips
House eLearning content in one location
Provide unlimited access to eLearning materials.
Track, manage and monitor student progress and performance.
Reduces costs and time otherwise spend on managing a classroom
Let us help you empower your school, educational institute and training centre, to deliver an effective learning experience even during this pandemic outbreak! Get in touch with us today for more information.